Residential Treatment for Adults with Severe Autism
Bancroft offers residential support for adults with more complicated behavioral or medical needs, or who need a higher degree of supervision and support, at two locations in Southern New Jersey. 
We offer integrated behavioral, clinical and medical services at each location to meet the distinct needs of those with even the most significant behavioral struggles or medical complexities – leading to improved quality of life and fostering greater independence.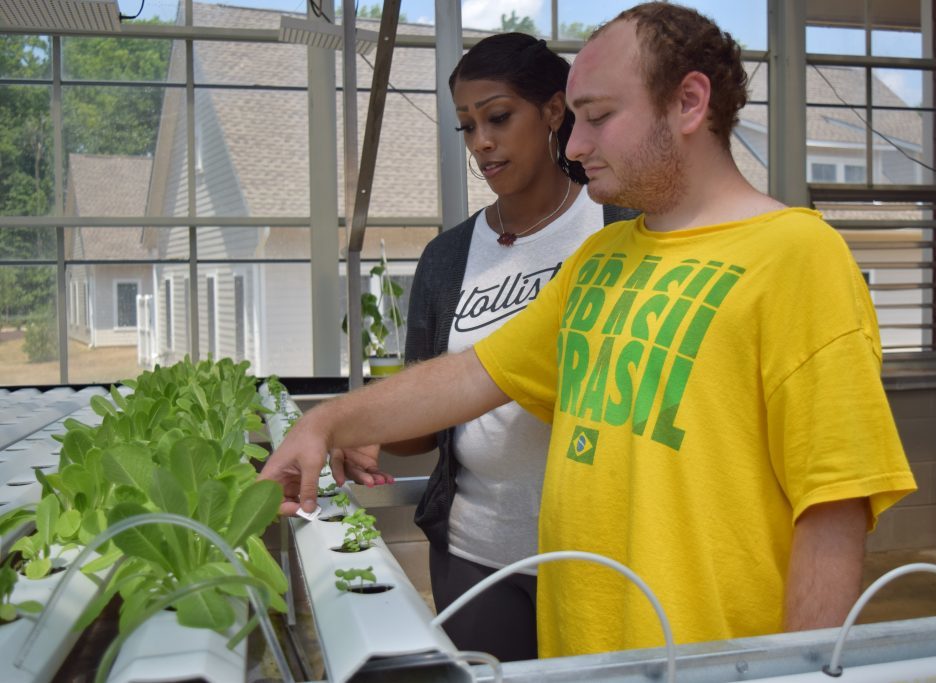 The integrated treatment team of expert clinicians and support staff focus on pragmatic, cognitive, physical and psychosocial concerns, while managing each individual's unique needs.
With 24-hour continuous supervision, the Lakeside program offers a holistic approach to care and support, including Applied Behavior Analysis (ABA), healthcare services, day programs, and vocational development activities both on campus and in the community.
Located on a picturesque and sprawling campus in southern New Jersey, the Lakeside program offers access to all services in a single location, balancing intensive intervention with skill-building in a peaceful rural setting. The campus consists of contemporary homes, a community center for day and vocational programs, a thriving greenhouse, recreational facilities and a beautiful outdoor environment that invites socialization and daily activity.
Personalized treatment to meet individual goals
The goal for each person living on the Lakeside Campus is to build the skills needed for success in a community-based setting.
Programs and treatment plans focus on building self-sufficiency in areas such as: 
Health management

Social and recreational activity

Personal care and hygiene

Cooking, grocery shopping

Budgeting and money management

Navigating transportation options
Based in Gloucester County, NJ, the Gloucester program is designed for adults with intellectual/developmental disability and a dual medical or mental health diagnosis who have struggled in other residential settings.
Bancroft's expert clinical team takes a multidisciplinary approach to each individual's treatment plan, using Applied Behavior Analysis to address behavioral challenges, and helping each person develop skills for greater independence.
Success is measured by: 
Medical and behavioral stabilization

A reduction in the level of support needed 

Reduced frequency or length of hospital visits 

Successful community participation

Individual choice 

Opportunities for Employment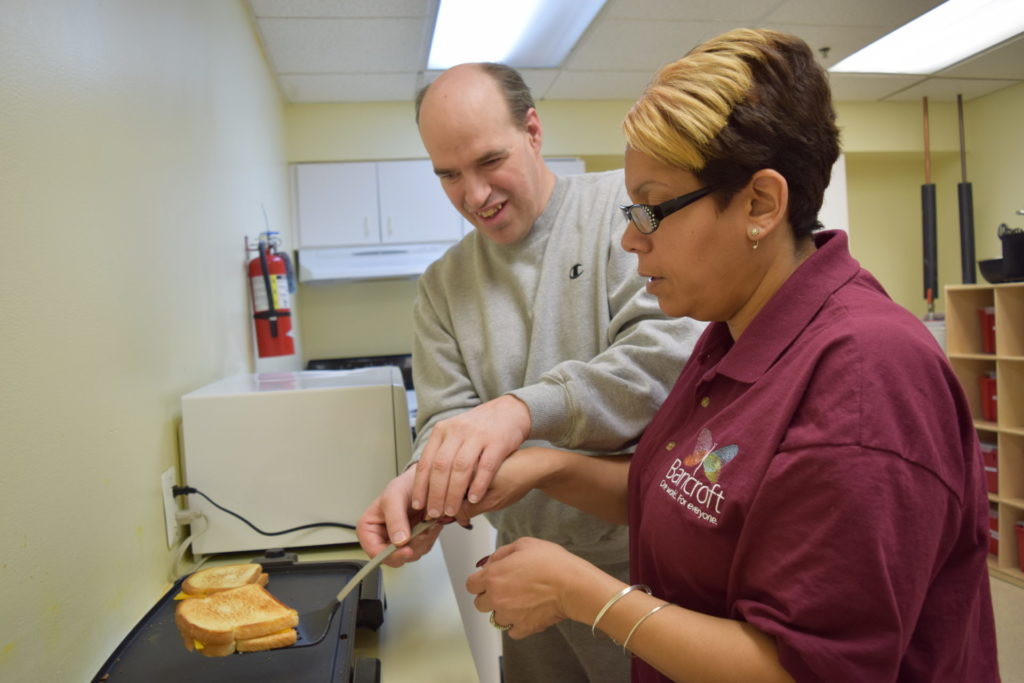 Both the Lakeside and Gloucester programs are located in beautiful Gloucester and Salem Counties in New Jersey. 
Each person has access to a private bedroom, a fully stocked kitchen and common areas for relaxation, recreation, and peer interaction. Staff prepare meals based on each individual's preferences and dietary needs, and residents may eat together, or on their own. 
On-site staff support each person in developing, improving daily living skills and accessing community services, recreation and engagement, while building independence at every opportunity.
The first step is to contact your Supports Coordinator and request a referral to Bancroft. Our Admissions Specialists are available to help you navigate this process, at any step along your journey.