A Pioneer in Special Education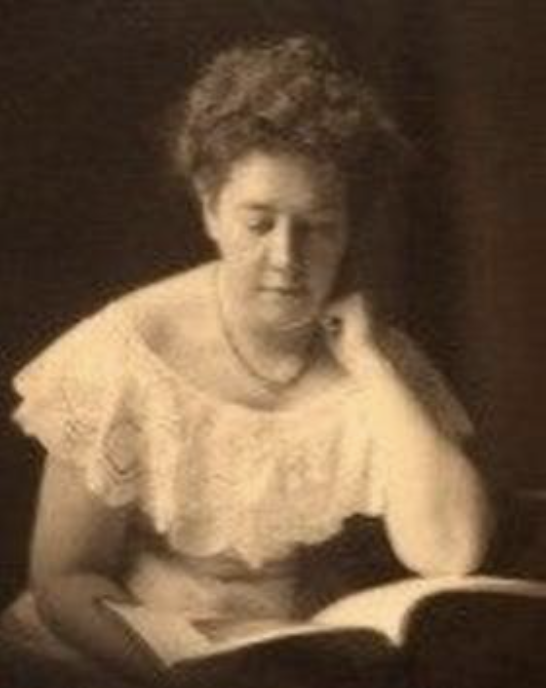 Bancroft was one of the first private schools in the United States for children with intellectual and developmental disabilities. It all started in 1883 with one remarkable woman – a Philadelphia school teacher named Margaret Bancroft.
The Beginning of a Movement
Children with developmental disabilities in the 1800's were not provided an education. At best, they were sent to large institutions and provided custodial care.
Margaret Bancroft recognized that such children had the ability to learn when given individualized attention, patience and love and decided to devote her life to this purpose.  Encouraged by some prominent professionals in the Philadelphia area, she rented a house in Haddonfield, New Jersey, and opened her own school beginning with just one pupil.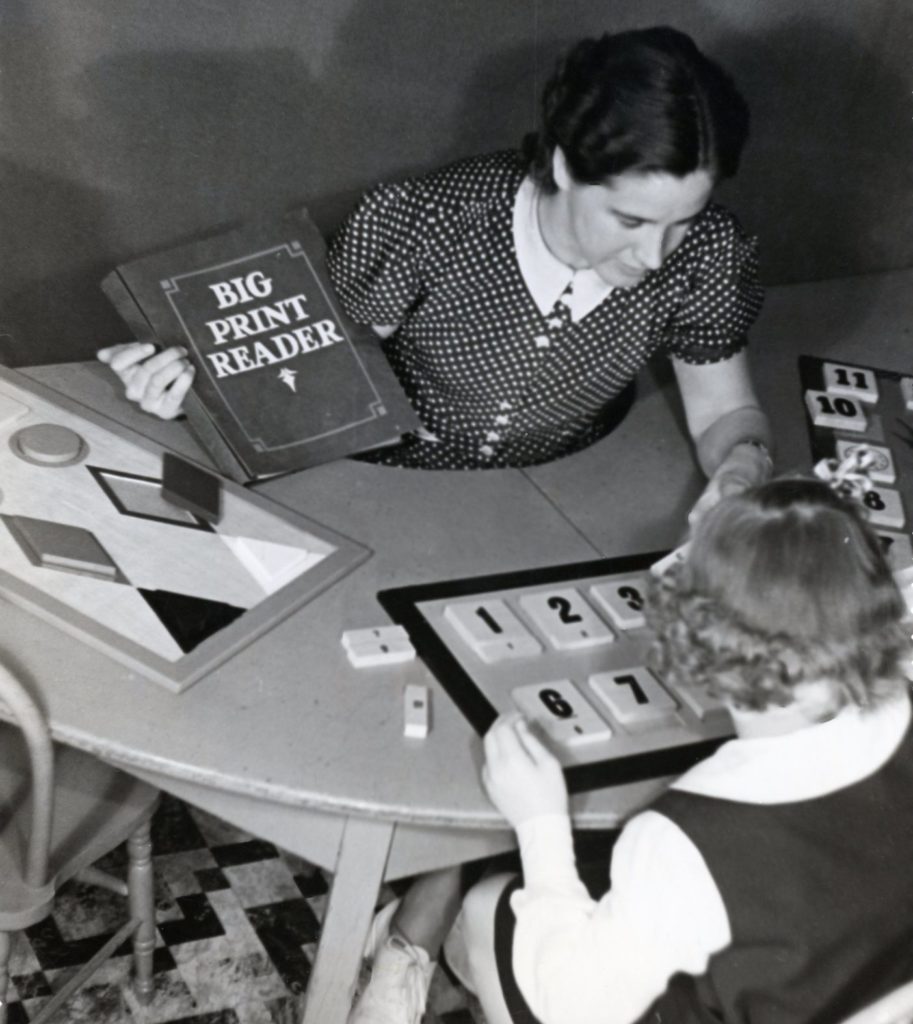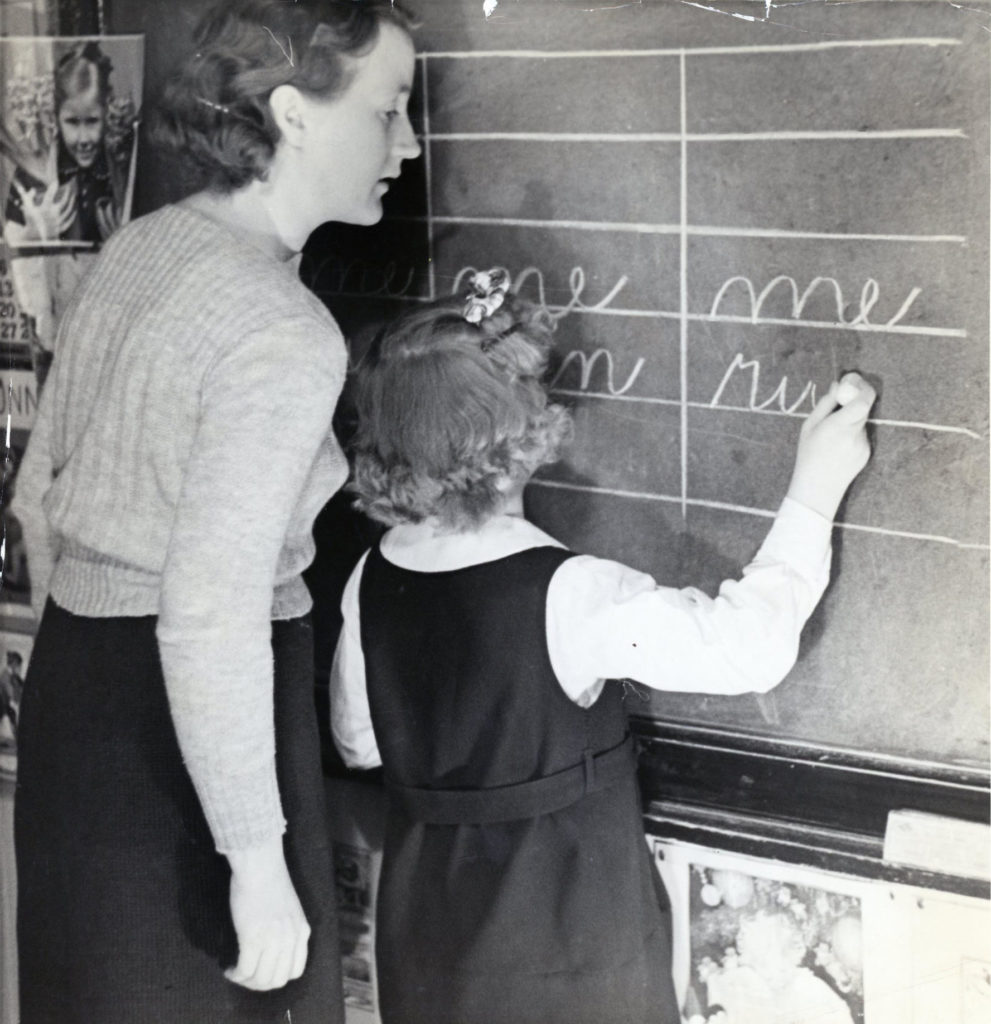 Over the years, the organization successfully weathered many difficult times, including the Great Depression, World Wars, and its own financial challenges, which led to changes in the way services were provided and funded. The latter part of the 1900's was a progressive time for people with developmental disabilities with a greater focus and respect for human rights, including the right to an education and the right to live and work in the community.  Bancroft was at the forefront of this movement by introducing a wide range of innovative and community-based programs to improve each person's skills and level of independence.
Essential and Sustainable​
Bancroft has grown significantly in the last few decades to meet the needs of children and adults with diverse challenges and their families. Specialized programs were established for children with autism, as well as for those with severe problem behaviors associated with their disabilities. In addition, as a result of significant advances in health care and technology, Bancroft responded to the needs of people with acquired brain injuries and neurological conditions by establishing Bancroft NeuroRehab to provide rehabilitation services, including residential rehabilitation, structured day programs and outpatient services.
Today, Bancroft has grown and evolved into a multi-faceted organization advanced in its vision and rich in its legacy. The large non-profit helps people of all ages reach their full potential for happy and fulfilling lives through a wide array of programs throughout New Jersey, Pennsylvania and Delaware.
Explore Bancroft's History
Margaret Bancroft Establishes Haddonfield Training School
Margaret Bancroft established her school at age 25, with just one student in a home on Centre Street in Haddonfield.
The Lindens
Charles Lippincott of Haddonfield purchased "The Lindens," a beautiful home with a large piece of property on Kings Highway in Haddonfield, for Margaret Bancroft's school. Over the course of the next century, the school grew and flourished on this property until it was relocated to Mt. Laurel in 2018.
Incorporation
The school was incorporated as "The Bancroft Training School" on April 21.
Maine Property Acquired
In 1904, Margaret Bancroft acquired property on the coast of Maine to provide the students with a camp program to escape the summer heat.
Jenzia Cooley Joins Bancroft
Jenzia Cooley came to Bancroft to work with Margaret Bancroft, on the advice of a family friend, Dr. Charles Mayo (Mayo Clinic). Her younger sister, Miriam, joined her two years later.
New Leadership Following Margaret's Passing
Margaret Bancroft passed away at the age of 58. Dr. Ernest Farrington, who had worked with Margaret since 1907 as head of the school's Psychology Department, succeeded her as President. Jenzia and Miriam Cooley were named Principal and Assistant Principal respectively.
Bancroft Becomes a Nonprofit
The organization was rechartered as a nonprofit corporation, known as The Bancroft School, on May 22.
Jenzia Cooley Emerges as a Leader
Jenzia Cooley assumed responsibility for leading the organization after Dr. Farrington passed away. Jenzia died in 1963, with Miriam assuming the leadership role until she passed away. Learn more
Original Lindens Building Burns
The original Lindens building burned to the ground during the summer, when everyone was in Maine.
Lullworth Acquired
The same year, Jenzia Cooley sold Lullworth to The Bancroft Training School, significantly expanding the size of the Haddonfield Campus.
Cooley Hall Dedicated
The new Cooley Hall school building was dedicated on Bancroft's 80th anniversary.
Dr. Clarence York Becomes President
Dr. Clarence York had come to Bancroft in 1950 to work with the Cooley sisters. He was named Executive Director in 1957 and continued to lead the organization until 1983.
School Districts Begin Placing Students at The Bancroft School
Area school districts began sending children to Bancroft for day school.
Mullica Hill Property Purchased
A group of Bancroft family members formed a corporation to purchase property in Mullica Hill, NJ, to develop a transitional program for young adults graduating from The Bancroft School. This property was later donated to Bancroft and is known today as the Lakeside Campus.
CRC Memorial Complex Built
The Charlotte Russell Cooley (CRC) Memorial Complex was built on the Haddonfield Campus to provide a transitional residential setting for older adolescents, in memory of the Cooley sisters' mother.
Community Group Home Established
Bancroft's first community-based group home for adults was established in Haddon Heights, NJ. It remains in operation today.
New Leadership Appointed
Dr. York took a year sabbatical, and at the conclusion of his year away, Dr. George Niemann was appointed President. Dr. York continued to serve as a member of the Board of Trustees. He would later serve as Emeritus Trustee for the rest of his life.
Specialized Autism Program Created
The first specialized residential program for children with autism was established on the Haddonfield Campus.
Bancroft Opens New School for Children with Autism
A small school for children with autism was established in Haddon Heights, NJ.
Early Intervention Program and Brain Injury Services Offered
An Early Intervention Program was established. This same year, Bancroft began to offer residential support for adults with acquired brain injuries at an apartment complex near Marlton, NJ.
Business Partnerships Grow
Bancroft began to partner with local businesses to provide real work experience for those ready for the next step in vocational training.
CARES Program Established
This same year, Bancroft launched the Center for Autism Research and Educational Services (CARES) program, a home-based program for children with autism and their families.
Lindens Neurobehavioral Stabilization Program Begun
The Lindens Neurobehavioral Stabilization Program was established on the Haddonfield Campus to provide a safety net for those served in residential programs who needed periodic behavioral crisis intervention services.
The Bancroft School at Voorhees Pediatric Facility Evolved
This same year, Bancroft began providing educational services to children living in long-term care, through The Bancroft School at Voorhees Pediatric Facility in Voorhees, NJ.
Delaware Residential Programs Open
Bancroft expanded its residential programs for adults, opening two group homes in Wilmington, Delaware. The first home was, coincidentally, located on Bancroft Drive.
Bancroft Expands to Louisiana
Bancroft expanded its programming to Lousiana for adults with acquired brain injuries through Bancroft Rehabilitation Living Centers, which operated programs in New Orleans and Covington, LA.
Cherry Hill Outpatient Center Opens
The Lebensfeld Foundation provided funding to acquire a building on Kings Highway in Cherry Hill to provide outpatient services.
Maine Campus Sold
The Owl's Head campus in Maine was sold, but community-based programs were continuing at this time.
Name is Changed
Also in 1998, the Bancroft name was changed to Bancroft NeuroHealth in an attempt to clarify that the scope of services included more than just school.
New Leadership Appointed
Dr. George Niemann was appointed Chief Executive, and Joseph Hess was appointed President.
Brain Injury Day Treatment Center Opened
Also in 1999, Brain Injury Day Treatment Services opened at the Lebensfeld building in Cherry Hill to offer outpatient therapies to people with brain injuries.
Pediatric Neurology Center Opens
The Pediatric Neurology Center also opened at the Lebensfeld Center with plans to consolidate early intervention, CARES, and the Preschool there with the outpatient neurology practice.
Judith B. Flicker Residences
The Judith B. Flicker Residences opened in Voorhees, NJ, to serve older adults with developmental disabilities who could no longer be supported safely in community group homes. The Flicker family worked with Bancroft to make this program possible. Dr. George Niemann stepped down from his position as Chief Executive, leaving Joseph Hess to lead the organization as President.
Jacob Schaefer Center and Brick Campus Open
The Jacob Schaefer Center opened in Cherry Hill, named in honor of a benefactor who was a longtime family member and Board member. The center provides structured day programs for adults with autism and intellectual or developmental disabilities. A campus-based program for adults with intellectual and developmental disabilities and those with brain injuries also opened in Brick, NJ.
Maine Presence Diminished
After 100 years in Maine, Bancroft transitioned its remaining community programs to another provider, closing a chapter in Bancroft's history.
New Leadership Joined
Also in 2004, Dr. Robert Martin assumed the role of President/Chief Executive, replacing Joseph Hess. Toni Pergolin joined the organization as Chief Financial Officer.
Pediatric Neurology Practice Separated & Louisiana Programs Sold
The pediatric neurology practice separated from Bancroft, and the Lousiana programs were sold.
New Leadership Appointed
Toni Pergolin was appointed President.
Bancroft Acquires Plainsboro Brain Injury Program
Bancroft acquired a small residential and day program operated by HealthSouth in Plainsboro, NJ, to provide services to adults with brain injuries and neurological conditions.
New Branding Announced
The new Bancroft brand: 'Bancroft - One World. For Everyone' was announced.
Pennsylvania Program Acquired
Bancroft acquired a residential program in the Philadelphia area known as the Walker Center, to expand services to adults with intellectual and developmental disabilities in that area.
Lakeside Campus at Mullica Hill Reopens
Bancroft celebrated the grand reopening of the Mullica Hill campus (today known as Lakeside) after a total renovation.
Bancroft NeuroRehab Launches
Bancroft Brain Injury Services were rebranded as Bancroft NeuroRehab to better reflect the expansion of rehabilitation services and conditions treated. 
Mt. Laurel Property Purchased
In the same year, Bancroft announced the purchase of 80 acres in Mt. Laurel, NJ, for a new, expanded campus for The Bancroft School and Children's Residential Program. This land would ultimately become the Raymond & Joanne Welsh Campus, replacing the original Haddonfield site where Bancroft had grown and thrived for over a century.
Bancroft Headquarters Purchased
As the organization continues to expand, Bancroft established its headquarters at 1255 Caldwell Road in Cherry Hill. 
Resnick Center Established
Thanks to a generous donation from the Resnick Foundation, the Resnick Center was established in Mt. Laurel to expand outpatient services.
Benedictines Residential Programs Acquired
Bancroft expanded services in Delaware, through the acquisition of Benedictine's residential programs there.
Haddonfield Campus Sold
Bancroft sold the Haddonfield Campus property.
Marcroft Medical Associates Opens
Bancroft established an outpatient medical practice known as Marcroft in Voorhees, NJ. This practice was closed in 2021.
Welsh Campus in Mt. Laurel Opens
Bancroft relocated its school, children's residential program and the Lindens program from Haddonfield to the new state-of-the-art Raymond & Joanne Welsh Campus in Mt. Laurel, NJ. A Grand Opening was held Dec. 18, 2017, and students began attending the new school on Jan. 3, 2018.
Gloucester County Program Founded
Bancroft acquired part of Bellwether Behavioral Services in Gloucester County, NJ, which has become known as Bancroft's Gloucester Program, serving adults with developmental disabilities in community residential and day settings.
Preschool & Early Education Program Expanded
The Bancroft Preschool & Early Education Program moved to a new, larger facility in Moorestown, NJ, enabling Bancroft to reimagine the preschool and elementary program and classroom experience for students ages 3 to 11 with autism, intellectual & developmental disabilities.